Published on November 05, 2020
Modernizing a 2000 Jeep Cherokee XJ
Video Touchscreen, Backup Camera, Dash Cam, Subwoofer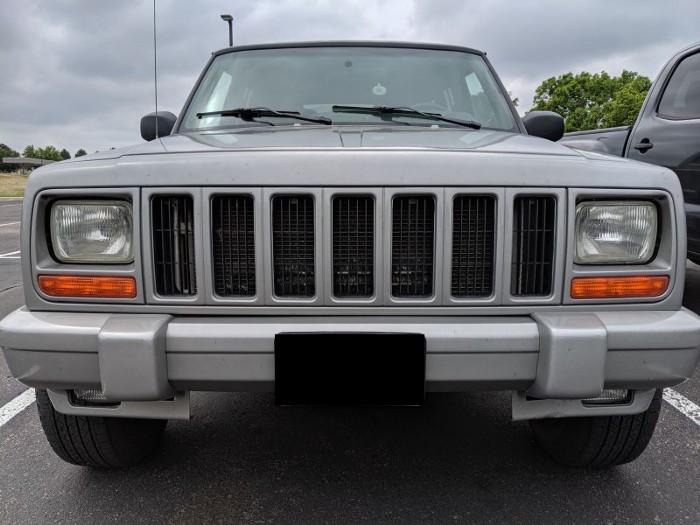 I love my 2000 Jeep Cherokee (the model is also called an XJ). It's inexpensive to maintain, handles great offroad and in the snow, and has enough room for my family. Of course it doesn't come standard with many of today's modern amenities.
After experiencing a twinge of jealousy while driving my wife's 2016 Cherokee, I set out to update a few things on my Jeep. Other than road noise and miles per gallon, I think my car is now even better than hers!
I'll include some product links here so you can see what I used. Disclosure: This article contains Amazon affiliate links to products. Purchasing via these links supports our writing at no extra cost to you!
Part 1: Backup Camera and Dash Cam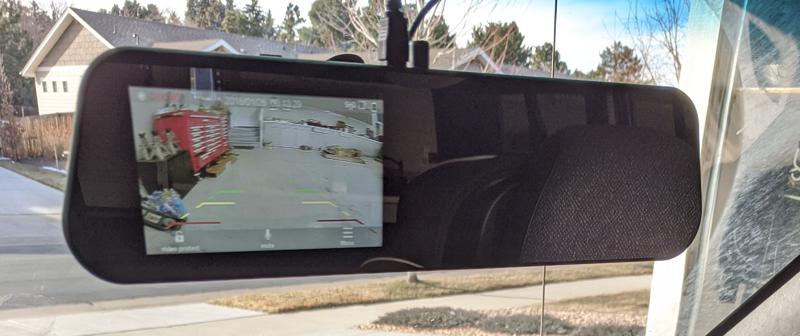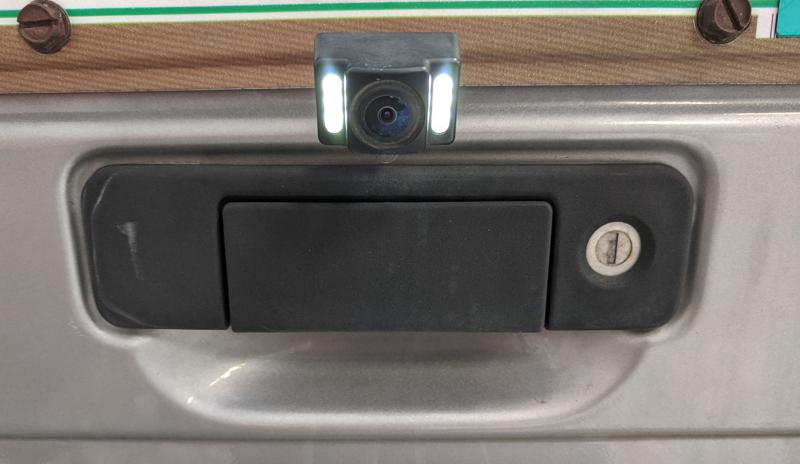 I have an older model, but the Auto-Vox V5 appears to be the latest iteration of what I purchased and installed.
I've used the older version in my Jeep for over a year now. It has worked flawlessly in that time, and my only complaint is the bad English in the interface.
To install, attach the camera to your license plate bracket and run the video wire inside the vehicle and up to the camera. It sounds hard, but it's actually very easy to tuck the wire under the trim around the doors all the way up to the front. You can be more professional and go under the carpet as well.
While you're at it, drop the power wire for the mirror along the same route and you'll end up with a clean install. You can plug the power wire into a cigarette lighter, or you can wire it directly to the car's power system.
The mirror itself straps on to your existing mirror, so it fits almost any vehicle. Once you're done, you have both a dash cam and a reverse camera.
The quality of the mirror is very good. It's better than the existing mirror. I attached an optional wire to the reverse lights so the backup camera comes on automatically when I put the Jeep in reverse. Everything is stored on an SD card (not included) in the mirror, so you can save footage of road rage incidents and accidents.
The backup camera at night isn't perfect, but it's more than good enough for parking. I can see about twenty feet on a dark street. You need to adjust the camera tilt to fit your vehicle, but once you do, it's incredibly handy for backing up.
Part 2: Radio Touchscreen
Trying to fit a touchscreen in a Jeep has been an ongoing challenge. Many people have done it, but they had to cut up their dash panel, which almost never comes out clean.
With the new kit by Metra, you can now fit a double DIN radio (a 4 inch tall radio) in your XJ!
While the kit itself is easy to install, the radio might require some bravery. For most aftermarket double din radios, you'll need to cut one support bracket off from behind the dash kit. I'll show you how to do that.
First, you pry off your existing dash panel (it pops off). Then, you can see in this picture the bracket that I cut down:
I used a dremel and cut / sanded off a little at a time until the radio fit smoothly.
Next, you tape up the bracket with metal tape. That bracket exposes a hole into your vents, so you want to close that hole back up to keep your air flowing smoothly.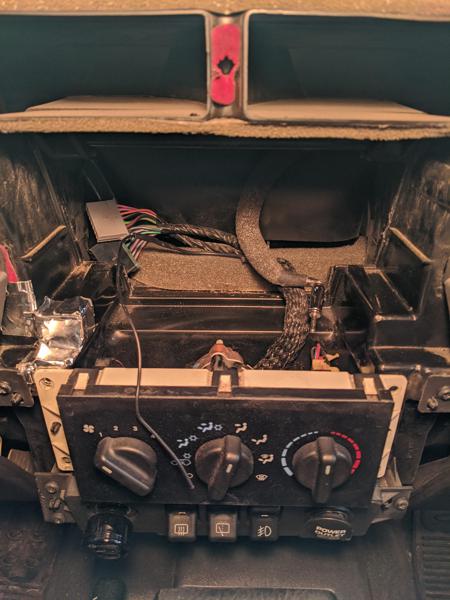 Next is the radio itself.
I like Alpine's quality, so I bought an iLX-W650. This is a shallow "mechless" radio (which means no CD player). It isn't their top of the line, so it is relatively inexpensive. More importantly, it has Bluetooth, USB, Android Auto, Apple Carplay, Satellite Radio, regular Radio, a fancy equalizer, and more than enough power to drive some 6 ½" aftermarket speakers. It was a good fit for this project.
I already had some Pioneer 6 ½" speakers installed in the car, but a note on speakers for the XJ. You can use almost anything that's thin enough. Pioneer makes a good, thin speaker. You also don't have to go very high quality as you won't be able to hear the crispness of higher end speakers in this flying brick of a car anyway.
You have to cut the radio's mounting brackets to fit your application, which can be scary, but it's easy. Here are the cuts I made and where I mounted the bracket to the radio.
Driver's side:
Passenger's Side: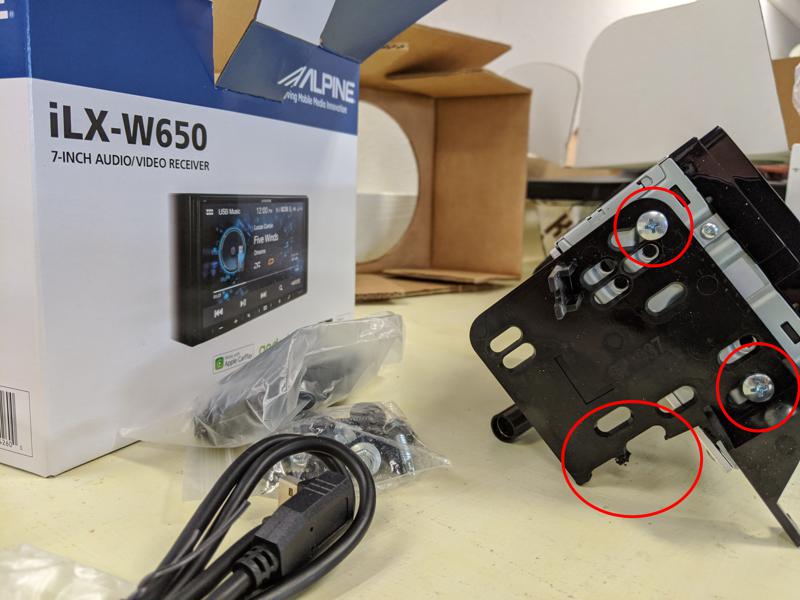 After that, you screw it in place and snap the dash kit back on!
There was only one thing missing. To use Android Auto, you need to connect the phone via a USB cable. I know they keep intending to roll out a Bluetooth version of Android Auto, but while connected to USB, it also charges your phone.
I needed somewhere to keep my phone so that the phone would be secure, and I needed some way to route the wires so they wouldn't dangle all over the place.
The shifter plate is an optimal place to put a phone mount.
I use Ram mounts on my motorcycle and have been very impressed with their adjustability and durability, so they're the first thing I looked at for this project.
You need:
A base plate to attach to the car
A cradle to hold the phone securely (Note, your phone may be a different size and you may need a different cradle)
And an arm to connect the two
I drilled four holes into the shifter plate (check underneath it to see where you can pass some bolts through). Then, some nuts and bolts and my base plate was attached.
One more thing I added was a USB passthrough plug. It has a USB cable on the underside which I ran to the back of the stereo. Then I can plug my phone into this handy outlet. The external wire stows in the glove box when not in use.
I found the three inch arm for the Ram mount was perfect, but they sell shorter and longer arms as well.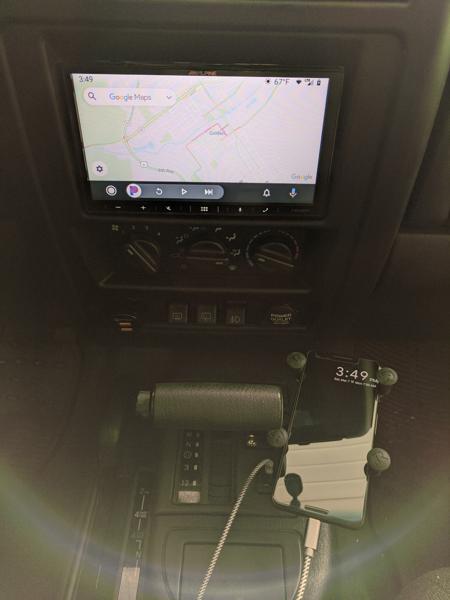 Here's everything wired up with Google Maps coming from the phone and Pandora playing on the radio.
Part 3: Subwoofer
While I was radio shopping, I was tempted to boost the bass output. It just so happened that Select Instruments also makes a flush mount subwoofer box for the XJ now! You can buy it with or without a Kicker subwoofer.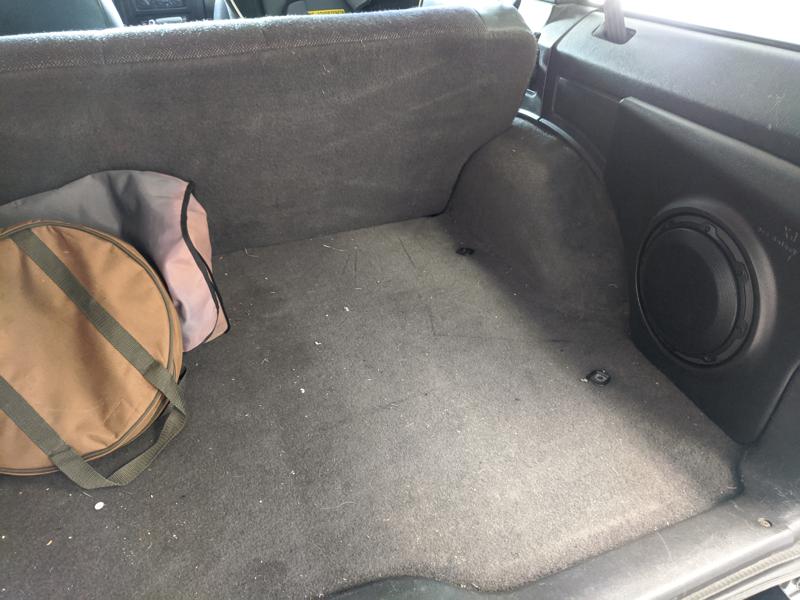 This is a great mount as it keeps the sub out of the way of the very dynamic folding seats of the XJ. I didn't see the option of the Kicker sub at the time, but if I were to do it again, I'd go that route. I bought a separate JL sub, which is great, but was more expensive and I had to buy a separate grill along with it.
You need an amp to drive the sub, and all you need to do is match up the wattage of the sub to the wattage of the amp. Go for a class D amp and you'll be able to find something reasonable that will fit under your passenger seat and that doesn't generate much heat.
The installation instructions on the box are well done, but I'd add one more step to them. Plan to install some kind of sound deadener insulation. I used Kilmat. You can use a lot less than comes in this box, but I got extra for future projects.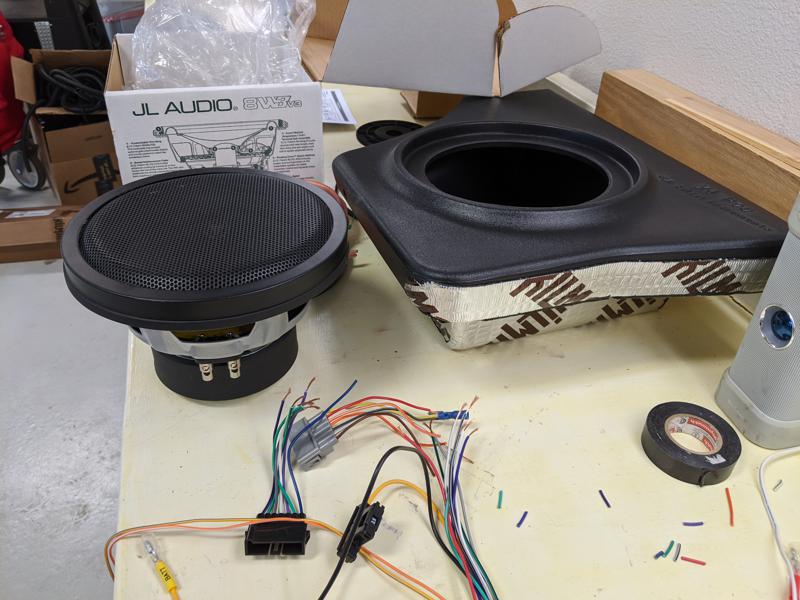 Give the sub box a good wrapping of the Kilmat, and for good measure, take off the interior panel that you're going to mount the box to and apply Kilmat to the inside of the body panel as well. I have zero rattles from a strongly kicking sub.
There you have it! My journey into modernizing my 2000 XJ. It was a lot of fun, and the Jeep is great to drive now. No more phone bouncing around in a cradle hanging from the windshield. Now I have maps built into the dash, a dash cam and backup cam for emergencies and parking, and great sound. Any time someone gets a used XJ, I'd recommend a setup like this.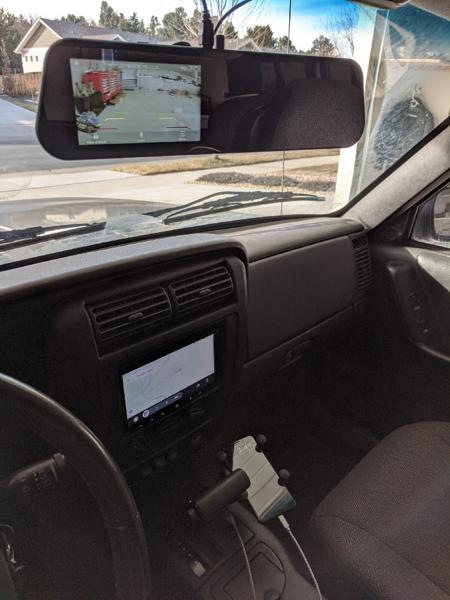 ---
Citizen Upgrade is a community of experts covering technology, society, and personal development. Visit us at our website, on Facebook, or on Twitter.