Published on May 11, 2021
Vehicle DIY: Replace Your Car's Hatch, Liftgate, or Hood Struts
Fix this common problem at home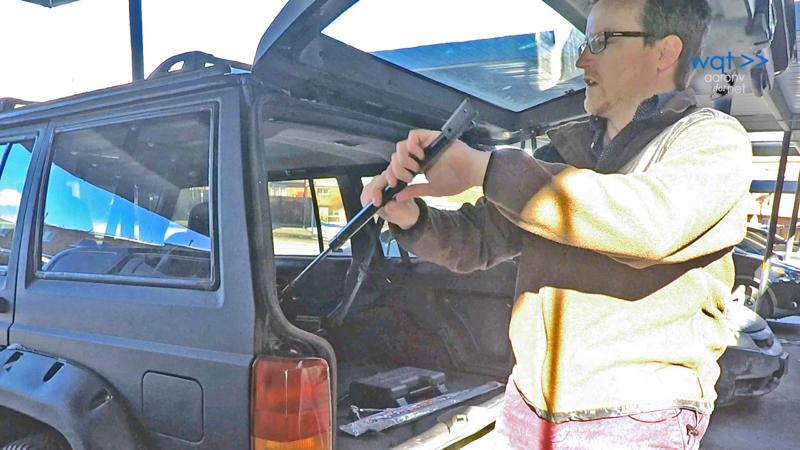 Photo by author
Old vehicles have a way of feeling worn out, even when the core mechanical bits are still running. With the ongoing pandemic causing social and economic disruptions, many people have been deferring non-essential automotive maintenance. Fortunately, you don't have to live with a vehicle that performs below its capabilities. Many wear-and-tear issues that arise on older vehicles can be repaired or upgraded by anyone who has basic hand tools. Today, I will show you how to replace your worn-out hatch or liftgate struts. The same technique also applies to vehicles that use struts to support an open hood over the engine.
On traditional sedans, spring assemblies are common for lifting and supporting trunk lids. Normally these are maintenance-free for the life of the vehicle. Vehicles with swing hatches or liftgates, however, often use gas-charged struts which eventually wear out. Nearly all modern SUVs use these struts. If your vehicle's hatch or liftgate has trouble lifting and supporting itself in the "open" position, then your struts have reached end-of-life and need to be replaced. The problem usually appears first in cold weather, and becomes progressively worse until the support fails to hold in all temperature conditions.
The cost of parts to fix this problem for most common vehicles is only around $20-40 per strut at your preferred auto parts supplier, and the replacement can be performed with basic hand tools. I don't recommend buying the cheapest part you can find as some generic replacements do not last very long, but the house brand at NAPA Auto Parts is good enough for most applications, or you can search online for genuine "Strong Arm" parts at Amazon, Rock Auto, or anywhere you prefer to shop for auto parts and accessories. Disclosure: Citizen Upgrade is an Amazon Affiliate. Purchasing via the Amazon link above supports our writing at no extra cost to you! For some vehicles you might need a shop assistant to help support the liftgate or hatch while the repair is performed. Or, you can support it yourself using a section of scrap lumber and a carefully placed floor jack.
I have performed this repair on multiple SUVs and hatchbacks, and today I have recorded it being performed on a 2000 Jeep Cherokee (XJ). The older Cherokee is an excellent demonstration vehicle because it uses a spring-steel "C"-clip on one end of each strut, and 10mm bolts to secure a bracket at the other end. Nearly all vehicles that use gas-charged struts rely on one or both of these mounting methods. However, do watch for "caught between" injuries, such as crushed fingers or even head and body injuries from a liftgate or hood suddenly falling. Some liftgate or hatch assemblies can be surprisingly heavy once a gas strut is disconnected from its mounting points. For that same reason, struts should be changed one at a time.
Today's feature presentation is hosted on YouTube. Join me on Workshop Quick Takes to see how you can also perform this repair at home!
---
Aaron Vienot is a guest contributor to Citizen Upgrade, a community of experts covering technology, society, and personal development. Visit us at our website, on Facebook, or on Twitter.