Published on August 02, 2021
Finding Upside in an Uncertain Job Market
Advice for job seekers on moving forward in difficult times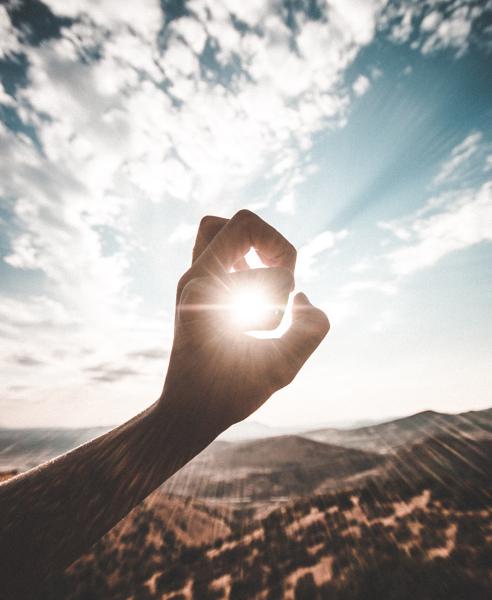 Photo by Daoudi Aissa on Unsplash
This is a guest post by Sarah R., an energy & environment professional based in Washington, D.C. For more on these topics, please follow her on Twitter!
"I may not have gone where I intended to go, but I think I have ended up where I needed to be." — Douglas Adams
Chances are you or someone you know has been laid off over the last year. In mid-March 2020, state and local governments ordered non-essential businesses closed to slow the spread of COVID-19. This economic lockdown has led to America's largest unemployment crisis since the Great Depression. I know this all too well because I was laid off in April 2020, marking the second time I had been unemployed in a year.
Even in the best of times, being unemployed and navigating a job search can be tough. But now paired with the immense changes associated with life during a pandemic, losing your job can exacerbate feelings of isolation and despair.
While there is no panacea for the anxieties of this moment, I have been able to stay positive by focusing on what is most important to me: creating a plan for my job search, maintaining a healthy routine, and regularly connecting with other people.
Facing termination from a toxic work environment
My first encounter with unemployment was in early 2019. I was terminated from a small company where I had worked for three years. The previous year, the office had gone through a leadership change and my new boss was disorganized and insecure. Over time, the office culture began to reflect the leader, deteriorating to secrecy, emotional abuse, and gaslighting.
In my first ever performance review, I was given an ultimatum: accept a demotion or resign. That ended up being my last day on the job. I rejected both choices and was effectively terminated when they deactivated my building key card. It might not sound like a win, but getting out of an unhealthy work environment with unemployment benefits was enough for me.
Back on the job market, I learned the immense value of reframing your experience for the positive. An effective job search will push you past your comfort zone, but leaning in and adopting a growth mindset kept me moving forward.
Coping with second-order challenges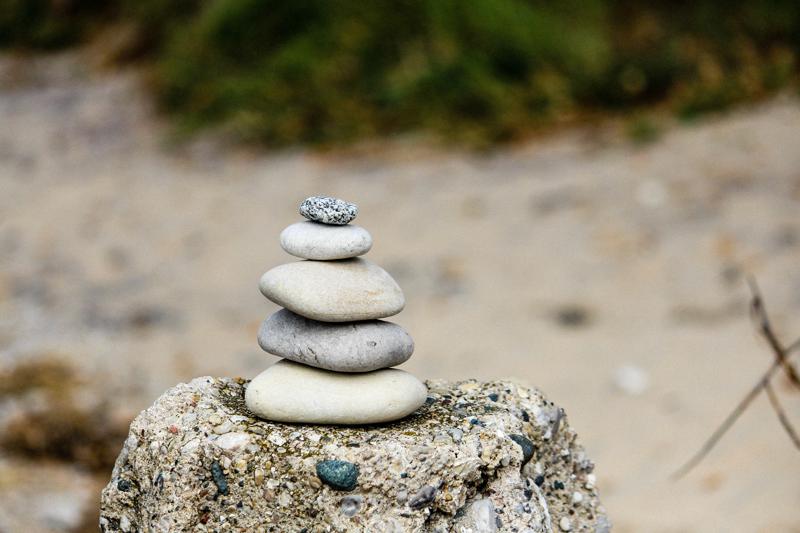 Photo by Rachel Nickerson on Unsplash
My job search only lasted a few months. The dozens of applications I had submitted led to a handful of interviews, and eventually, I was offered a senior management position working in an industry off my radar. My new job was a promotion in title and salary, but I was also glad to discover that the team was friendly and inclusive. That's where I was when I was laid off last month, a casualty of budgetary belt-tightening to survive the economic tides.
Once the initial shock wore off, I realized that I could use this time to forge a path to a more fulfilling career. Looking back on my time at this last job, there were several reasons why the position didn't feel right. I knew I wanted to find something that aligned more closely with my values and interests, but finding an answer to the question, "what would I be happy doing?" is a daunting task.
Fortunately, I had been thinking about that question for many months. It took me two weeks to distill these thoughts about my strengths and interests into a discreet plan detailing the job positions and industries I would target in my search. The last few weeks have not been easy, but they have been surprisingly rewarding.
"Two most important days in a person's life are the day they're born, and the day they find out why." — Mark Twain
If like me, you have recently become unemployed, what you do in your first few weeks will set the tone of the months to come. Below are a few lessons that I've learned from two very different job searches.
Don't reinvent the wheel
There are countless books on job search strategy out there. I recommend two books that have been integral to my search: The Unwritten Rules of the Highly Effective Job Search by Orville Pierson and The Career Manifesto: Discover Your Calling and Create an Extraordinary Life by Mike Steib [affiliate links].
Pierson's book is a good resource on organizing, executing and tracking the progress of your job search. He also describes how hiring really happens (hint: you should probably step up your networking game).
Through exercises like completing a happiness matrix and writing your future eulogy, Steib's book provides a framework for identifying your passions and assessing the trade-offs of different career choices. He reminds us that a career change is achievable by mapping out the skills and knowledge you need to acquire and breaking them up into smaller tasks.
Find a routine and follow it
It can be difficult to stay motivated when the future is uncertain, but a routine gives your day purpose and structure. A good routine accounts for exercise, restful sleep, healthy eating, and hobbies that you enjoy. Sitting at my desk on Sunday evening to plan the week ahead has become an important part of my weekly routine. I review my job search goals and schedule in tasks and activities that will move them forward.
Treat your job search like a work project
As part of this project, define the milestones you need to achieve and the individual steps you need to take in order to achieve them. Your plan may include reading up on your target industry, learning a new skill, applying for jobs, and networking with people in your field. Set a baseline goal for each of these items and track your progress. For example, if your baseline is to contact three people per week for informational interviews, track your progress mid-week, and step up your effort if you're falling short.
You can't manage what you don't measure — and nothing is more motivating than looking back on your week and what you have accomplished.
Let your supporters know you are looking for work.
Send an email to your friends and professional network letting them know you are on the job search. Include the types of jobs you are looking for, a list of your top skills, and a copy of your resume. Not only will they be inspired to help you, but you have significantly expanded your effective network to the people they know.
Polish your brand
Once you have decided on the positions and industries you are targeting in your search, it's time to update your personal marketing tools — your resume, cover letter, and LinkedIn profile. The story you tell through these channels should describe what you have accomplished, why it's important, and how that makes you a great fit for the job you are applying to.
Need some help? Consider hiring a professional to review what you've written. Freelancer websites like Fiverr and Upwork have editors that specialize in each of these domains.
Embrace "the people part"
Photo by Christina @ wocintechchat.com on Unsplash
Networking has gained a bad rap over time, but at its core, it means creating meaningful connections with other people. These connections are vitally important to our emotional and psychological health, and they can also turbocharge career success.
According to Pierson, only a quarter of job seekers are hired from the applicant pool. That means that three-quarters are hired through someone they know. But before you start counting your close friends, consider the evidence on the strength of weak ties. Research has demonstrated that acquaintances (with whom you have weaker ties than friends) are surprisingly powerful in helping you get ahead.
"If you don't ask, you don't get." — Stevie Wonder
Don't be afraid to ask for informational interviews. The need to gain intel and learn about new sectors will sometimes require you to meet with strangers, but there is a lot of insight to be gained from these informal chats. There's no harm in mentioning your recent layoff, as most people are going to be sympathetic to your situation. A quick word of advice: respect people's time and express gratitude with a brief follow-up message.
Leverage the power of professional organizations, societies, and clubs
This is where quality networking happens. Lunch talks and happy hours are low stakes environments to connect with people over your shared interests. Become a member and volunteer if you can. Be open about the fact that you are looking for a job. You will hear about career opportunities just by being in the room.
Being unemployed can be scary, but having a plan and a path forward will help you get through it. Personally, I am hoping for a swift exit from unemployment, but planning for the long haul. That means settling into a healthy routine, following my career roadmap, and trying to discover a little joy in every day.
---
Citizen Upgrade is a community of experts covering technology, society, and personal development. Visit us at our website, on Facebook, or on Twitter. Join our mailing list to access more great content and other helpful resources.