Published on September 27, 2020
This Simple Interview Question Is Also The Hardest To Answer
Here's how to craft a winning response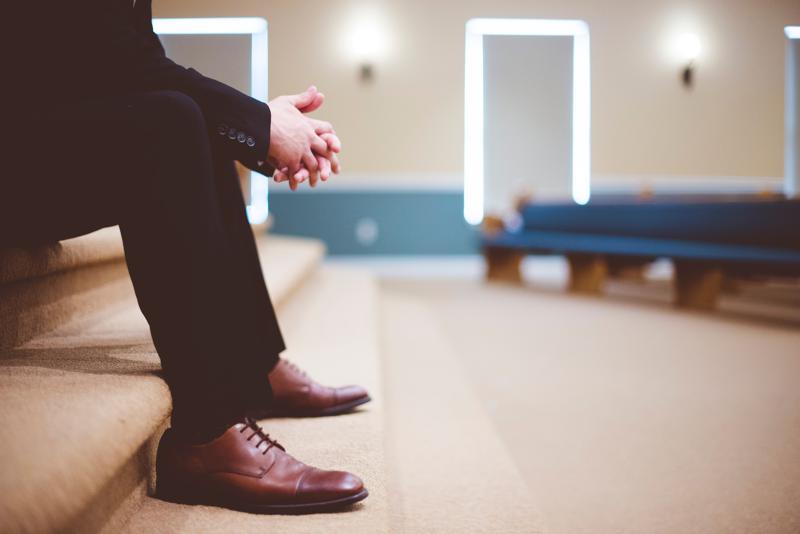 Photo by Ben White on Unsplash
You're sitting in the office reception area, trying to look calm. Your palms are sweaty, so you wipe them against the fabric of your suit.
You think to yourself: did I forget to wear deodorant today? Or was that yesterday?
You hear someone say your name aloud, mispronouncing every syllable. You decide not to correct them and instead spring to your feet to follow them towards a waiting conference room.
It's go time!
Interviews are stressful. This is true whether they are conducted in person or via a video conferencing platform. Either way, you're expected to maintain eye contact and distill your experience into brief answers and pithy anecdotes.
Job candidates often spend their prep time researching their prospective employer, thinking about their strengths and weaknesses, and mapping out their five year plan. They nevertheless stumble when asked the simplest and most common interview question: "Tell me about yourself."
---
The wrong way to answer this question:
Photo by Jonathan Borba on Unsplash
It's difficult to understand why this is such a tough question. You might be confused because it's more of a command than a question? Perhaps now is a good time to correct their continued mispronunciation of your name? Did they not read your resume and cover letter?
Let's start by listing a few topics to avoid when answering this question:
How many pets you have (unless you're applying for a job in the pet industry)
The names of your pets (see caveat above)
Your hobbies (unless relevant to the job function)
Your recent vacation
The argument you had with your boyfriend last night
Your controversial political views
A list of your previous job titles
The right way to answer this question:
Photo by Christina @ wocintechchat.com on Unsplash
Interviewers who lead with this question want to know about the details they could never learn reading your resume or letters of reference. They want to see how the items in your timeline connect. They are hoping to get a sense of your personality, what you're passionate about, and what it would be like to work with you as a colleague. They know you want the job, after all you did submit an application.
There are a few different ways to approach your answer. While preparing for your interview, think about crafting an elevator pitch: a one minute summary of who you are, why you want the job, and why you would be great at it.
Start with the end in mind by evaluating the job you've applied for. What are the key job functions and goals, and how will a successful employee achieve them? Your analysis should generate a list of skills and qualities. Which of these skills or qualities do you have? These are the "strengths" you should highlight in your elevator pitch and the key themes you bring up throughout the interview.
Every individual's response to the "tell me about yourself" question will be different. And every individual should tailor a custom response to fit each job interview. A template to consider while crafting your response would be to split your answer into three parts:
Where are you now?
How did you get here?
Where do you want to go?
Don't share a jumbled list of details. Go beyond the details to give your interviewer a glimpse of your personality and what you would be like to work with. Try to tell a story, and depending on your experiences you might include the following details:
Where you grew up, where and what you studied (only if relevant to the points below)
Your key work experiences, what you learned at those jobs, why you left
What are your key skills/qualities relevant for this job
What drives you, how you approach problems
---
Sample Response 1: Software Engineer at a finance company
I've always been passionate about efficiency. In high school, I spent all my extra time tuning my car to stretch how far I could get on a single tank of gas. Through college and into my Master's degree, I focused on algorithm analysis and software development. I did an internship with Amazon, which was an amazing place to learn about process efficiency... how to quickly build and deploy high quality code. I really loved my graduate school work developing faster and faster tree search algorithms, and in the future I hope to spend more time pushing the boundaries of what algorithms can do. That's why I will be a great fit at this company. The financial trade sector is always striving for the most efficient trade algorithms. I hope to apply my skill set to this sector, growing my skills and hopefully being a major contributor to your team.
Sample Response 2: Program manager position at an non-profit organization
I'm from Guatemala and my fondest memories of growing up are of exploring forests and experiencing nature. I moved to the US to complete high school, but I think it was those early experiences that motivated me to study environmental science at UT-Austin. Since graduating, I've spent the last five years in both the private and non-profit sectors managing environmental advocacy campaigns. I'm always looking for ways to optimize operations. I've learned by experience what it takes for these campaigns to be successful and, more recently, earned my project management professional certification. I hope to one day lead a corporate sustainability department, which is why I was excited to apply for this senior program officer position with your organization. I think my combination of technical skills and my experience leading teams will be a perfect fit as you launch your next cycle of programs. Would you like me to share a few examples of past initiatives I've managed?
---
Finding your answer to this simple question will likely require a brainstorming session, several hours of thought, and multiple revisions. Share a written draft with your mentors and ask for feedback. Then practice your response until it feels natural, this is your story after all!
Photo by Cytonn Photography on Unsplash
Did you find this article helpful? If so then help your fellow readers by sharing your elevator pitch in the comments below. Tell us about yourself!
---
Citizen Upgrade is a community of experts covering technology, society, and personal development. Visit us at our website, on Facebook, or on Twitter.