Published on January 30, 2022
5 Life Lessons from the Film 'Citizen Kane'
This timeless classic is still relevant today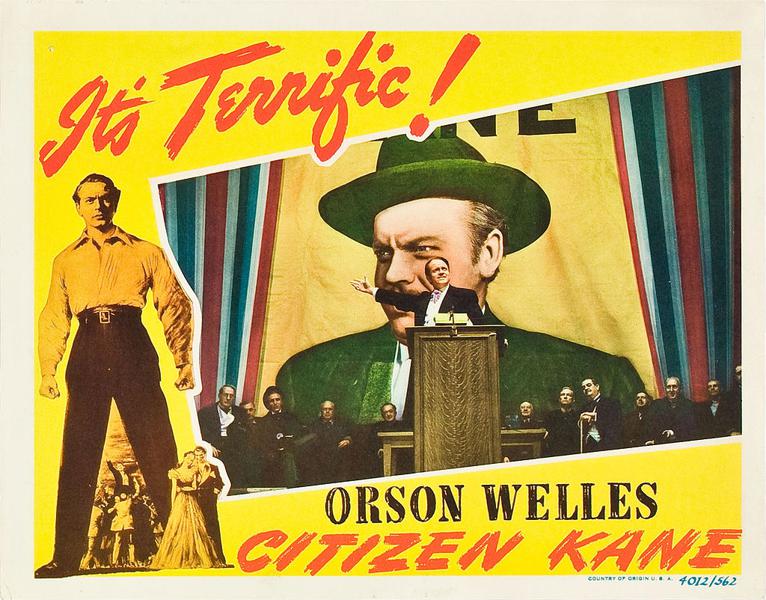 Image courtesy of Wikimedia Commons
I recently rewatched the classic film Citizen Kane and was surprised by how well its themes still resonate over 80 years after it was first released. While Citizen Kane pioneered several innovative film-making techniques, its true legacy lies in the poignant script that traverses themes of life, love, friendship, and loss.
Citizen Kane is the story of its eponymous main character, Charles Foster Kane, told through the recollections of his friends and family after his death. Investigative journalist Jerry Thompson visits Kane's ex-wife, reads the memoirs of his banker turned guardian, and conducts interviews with his estranged best friend and former business manager. The reporter asks each of his interviewees about the meaning of "Rosebud", the mysterious last word Kane uttered on his deathbed. As the story unfolds, the discovery of Kane's meteoric rise and eventual downfall highlight several life lessons that are still relevant today.
Seek Challenges… Not Comfort
"If I hadn't been very rich, I might have been a really great man." — Charles Foster Kane
As a young boy, Charles Kane is sent away by his parents in rural Colorado to live under the guardianship of an austere banker. After a valuable gold mine was discovered on the Kane family property, his mother wanted him to be raised in a manner befitting his future inheritance. Later in life, Kane saw this wealth as a curse, shielding him from the adversity that could have forged him into a "great man."
Set Goals… Then Work To Achieve Them
"There's only one person who's going to decide what I'm going to do and that's me." - Charles Foster Kane
Kane resolved as a young adult to direct his energy towards making a positive impact on his country. He grew a floundering city newspaper into a national media empire, and ran for Governor of New York on a progressive and anti-corruption platform.
On Friendship: Quality Beats Quantity
"I know too many people. I guess we're both lonely." — Charles Foster Kane
Although he was always surrounded by people, Kane kept most of his acquaintances at arm's length. Demanding loyalty from his friends and colleagues, but offering little in return. As a consequence, he often felt lonely and isolated.
Principles Are More Valuable Than Possessions
When Kane took the helm of that first newspaper, he promised (via a front page cover story), to operate the periodical according to the principles of truth and honesty. As his empire expanded however, he chose to compromise these principles in service of his ambition.
Kane attempted to fill the resulting void in his life by collecting art and curios from around the world. In the end, he died alone in his cavernous mansion, surrounded by his collection destined for an auction house or incinerator.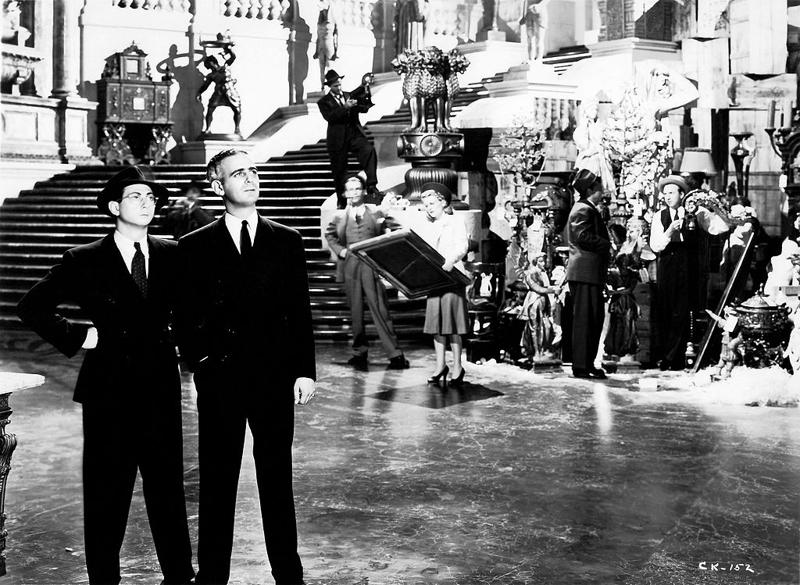 Image courtesy of Wikimedia Commons
We Are All Tapestries Of Diversity
"Mr Kane was a man who got everything he wanted, and then lost it. Maybe Rosebud was something he couldn't get or something he lost. Anyway, it wouldn't have explained anything. I don't think any word can explain a man's life. No, I guess Rosebud is just a piece in a jigsaw puzzle… a missing piece."
— Jerry Thompson
The journalist Jerry Thompson never uncovered the truth behind "Rosebud", though the viewing audience does figure it out in the iconic final scene. What he discovered along his journey though, is that the answer wouldn't have mattered. We are all complex creatures like Kane, capable of both love and hate, courage and fear, pride and humility. We cannot be defined by a single moment, or quality, or missing piece of a puzzle.
---
Citizen Upgrade is a community of experts covering technology, society, and personal development. Visit us at our website, on Facebook, or on Twitter. Join our mailing list to access more great content and other helpful resources.
Here's another interesting article on Citizen Kane by Medium writer @DK Blaire