Published on February 01, 2021
10 Best Movies About Personal Finance, Entrepreneurship, & Investing
Stream these films to upgrade your business knowledge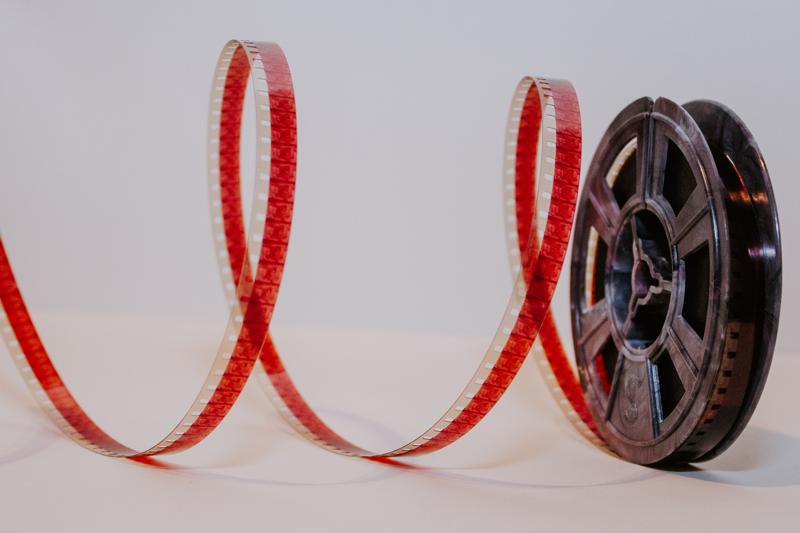 Photo by Denise Jans on Unsplash: https://unsplash.com/photos/tV80374iytg
From the subprime mortgage crisis to the recent Reddit-fueled GameStop mania, personal finance and investment news can be difficult to comprehend. TV shows and films are primarily consumed for their entertainment value. However, the right content can also provide valuable business education outside the classroom, providing insights into both individual decision-making and global economics. For those interested in personal finance, investing, and entrepreneurship, this collection of films and TV shows provide valuable lessons, distill practical advice, and recount cautionary tales.
Disclosure: This article contains Amazon affiliate links to products. Purchasing via these links supports our writing at no extra cost to you!
The Founder (2016)
A gripping biopic of McDonald's "founder" Ray Kroc, who transformed Richard and Maurice McDonald's innovative restaurant into a global business phenomenon. Micheal Keaton played the role of Kroc, who deftly maneuvered his way through a corporate takeover to launch a fast food empire. The key business lesson conveyed in this entertaining feature is that contracts are only as strong as your ability to enforce them.
Available to stream on Netflix or Amazon Prime (rental)
Fyre Fraud (2019)
This Hulu original documentary dived into the disastrous 2017 Fyre music festival. The filmmakers captured the comedy of errors and incompetence demonstrated during the lead up to the event. They also delved into the background of Fyre Media founder Billy McFarland, his efforts to defraud investors, and the "influencer culture" that fed into the hype.
Available to stream on Hulu
Fyre: The Greatest Party That Never Happened (2019)
Can't get enough of the Fyre Festival fiasco? The Netflix documentary on the same subject provided less social commentary but more on that sizzling promotional video! This film was produced by Jerry Media, the same social media agency that promoted the festival. The film has its biases, but is worth watching for the incredible behind the scenes footage captured during the festival's planning and promotion phase.
Available to stream on Netflix
Capital in the Twenty-First Century (2019)
This film, based on Thomas Pickety's groundbreaking book of the same name, explored the dangers in unbridled capitalism. His thesis stated that under-regulated capitalism leads to increasing concentration of wealth (rising inequality), which in turn leads to massive economic and social instability. Regardless of your political standing, this film is worth a watch.
Available to stream on Netflix or Amazon Prime (rental)
Dirty Money (2018-2020)
This Netflix documentary series explored the underbelly of our economy. The episodes dived into fraud, corruption, money laundering, and other corporate crimes. "The Maple Syrup Heist" and "Dirty Gold" are good episodes to start with. If you like what you see, check out their other episodes.
Available to stream on Netflix
American Factory (2019)
This Academy Award-winning documentary focused on the economic rivalry between China and the United States. It recounted the reopening of a shuttered manufacturing plant in Ohio by a Chinese conglomerate. It was an intimate portrayal of both Chinese and American workers as their cultures collided on the factory floor.
Available to stream on Netflix
The Laundromat (2019)
An all-star cast of acting legends brought the seemingly banal story of the Panama Papers scandal to life through three interwoven vignettes. It served as another deep dive into the world of money laundering, political corruption, and shell companies. The characters frequently broke "the 4th wall" to explain the nuances of these topics and their devastating impact on investors, democracies, and ordinary people.
Available to stream on Netflix
The Big Short (2015)
This big budget hollywood film provided an accessible and clearly articulated snapshot of the factors that precipitated the 2008 subprime mortgage crisis. By the time the credits roll, you'll come away with a basic understanding of the mortgaged backed securities, credit default swaps, and the role of risk rating agencies.
Available to stream on Amazon Prime (rental)
The Inventor (2019)
Ever heard of Theranos? This documentary revealed the inside story of this secretive health technology startup and it's founder, Elizabeth Holmes. The company attracted enormous amounts of investment venture capital after claiming to have discovered a groundbreaking blood testing technique . Despite a corporate valuation of $10 billion and a testing contract with the second-largest pharmacy store chain in the United States, the company folded after the underlying technologies were revealed to be fraudulent.
Available to stream on HBO
Catch Me If You Can (2002)
This classic Spielberg film is worth a second viewing if you haven't seen it in recent years. It shared the story of Frank Abagnale, a con artist and financial fraudster who managed to impersonate an airline pilot, physician, and lawyer before being arrested at the age of 22.
Available to stream on Netflix or Amazon Prime (rental)
These films served as powerful reminders that deals that appear "too good to be true" are often just that. They reminded us that there is always more than meets the eye in matters of money. Importantly, these films encapsulated a wealth of knowledge for anyone interested in personal finance, investing, and entrepreneurship.
---
Citizen Upgrade is a community of experts covering technology, society, and personal development. Visit us at our website, on Facebook, or on Twitter.