Published on April 20, 2021
How to: Capture Incredible Wildlife Photographs on Safari in Africa
A Photojournalist's Guide to the Perfect Safari Photo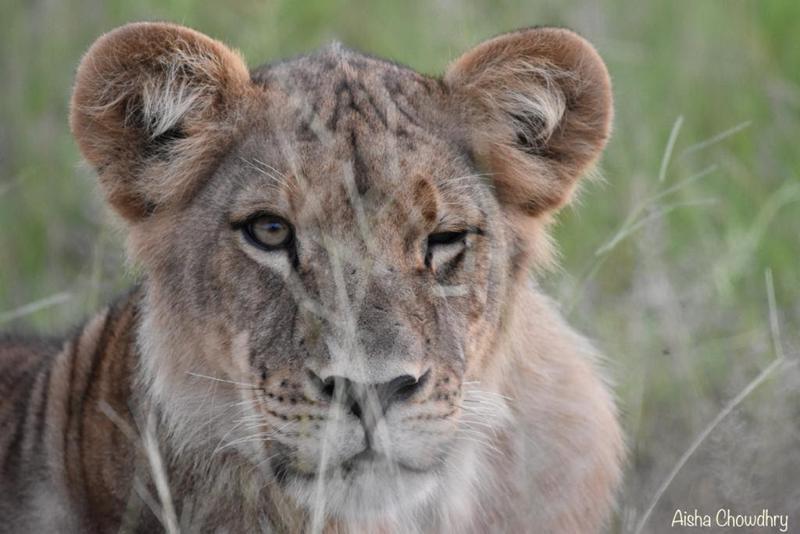 Photo by Author
This is a guest post by Aisha Chowdhry for Citizen Upgrade.
Photographing animals in the wild is one of the most awe-inspiring things a traveller can experience. Once you spend enough time around them, they reveal intimate and unexpected glimpses into their daily lives. The gentle snuggles of a mother lioness with her young cub, the displays of love between exotic birds, the delightful play of elephants cooling down in a mud hole.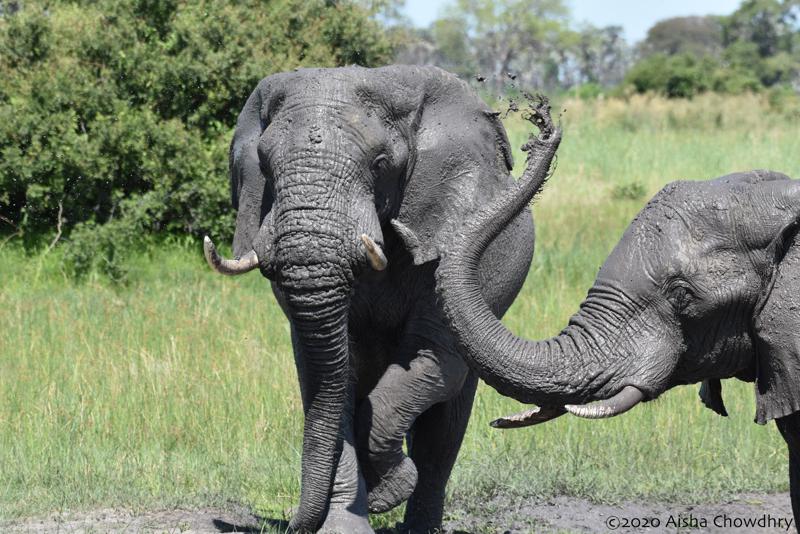 Photo by Author
While witnessing these moments in the wild, your camera becomes a tool to preserve these memories forever. After moving to Botswana in 2020, I spent the first few months visiting the Okavango Delta for the country's ultimate safari experience. On a typical safari, you will wake up early to go on a sunrise game drive with your guide. Over the course of the day, you may go on additional drives in the afternoon, at sunset, and sometimes even at night. Each time of day offers a wide variety of unique animal encounters.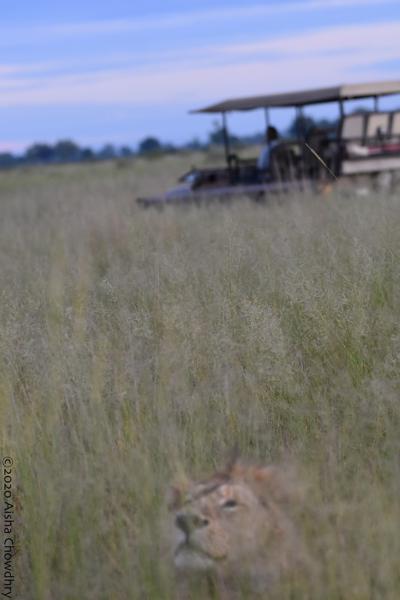 Photo by Author
Preparing for the Perfect Safari Photo
Below are some tips on how to prepare for that glorious photography expedition:
This article contains Amazon affiliate links to products. Purchasing via these links supports our writing at no extra cost to you.
Don't forget to bring your camera (duh!), battery charger, extra SD cards (if one does not work or fails for whatever reason), and travel plug adapter. For my photos, I use a Nikon D3400 along with a Nikon 300-500mm lens.
A monopod is an easy stabilization aid to use in a safari vehicle, providing enough stability to capture the photo while not taking up a ton of space. I use a $40 Promaster 9918 Scout SCM246 monopod.
It is a good idea to have a few lens cleaning cloths and spray. Try to clean the lens in a non-dusty area before you embark on excursions, preferably in your room at the lodge.
A decent camera bag is useful to pack your camera, your monopod, extra lenses, and cleaning supplies. Some camera bags come with a waterproof cover if it rains, which is useful in an unexpected downpour to keep your camera safe. The storms in Botswana are no joke, and unless you have a waterproof camera, you probably do not want to damage your expensive equipment. The lion cub may forgive you for taking an unflattering photo of him, but your camera will not forgive you for water damage. I use a LowePro transit backpack 350 AW, with a built-in removable slip to cover the bag when it rains. It's just enough space for my light raincoat, camera, monopod, two lenses, SD cards, and snacks.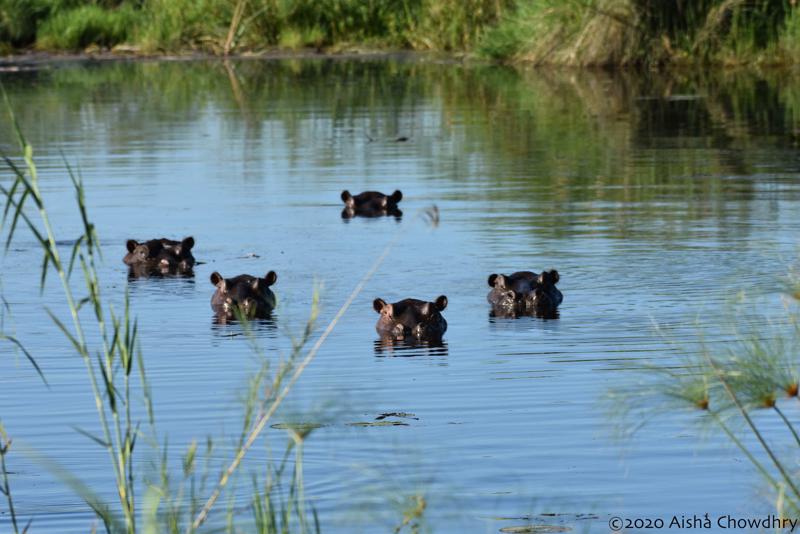 Photo by Author
When I get situated in my safari seat, I usually adjust my equipment before the drive begins since it can get quite bumpy. That includes attaching my camera to the monopod and adjusting as needed during the drive. I try to have my lens cloth cleaner on hand as well, so I can quickly wipe off the lens if we go through a cloud of dust. Like the animals you will photograph, humans too get quite thirsty and hungry during the day. Make sure you bring your water bottle, but keep it away from all your camera gear in case it leaks. The last thing you want to do is accidentally damage your equipment while enjoying that much-deserved sip of cold water. Notice a theme here: water. I may or may not confess to having lost a beloved camera to water damage. That was a tough one to swallow (pun intended).
As mentioned earlier, safari vehicles can get quite bumpy, so keep your lens in a safe location. There are many other tools you can buy to protect your camera. For example, you can get a lens UV filter that can help protect it from dust and minor scratches. The biggest thing for me is keeping the lens cap on when I am not using the camera.
Now comes the fun part: photographing those beautiful wild animals.
Capturing the Perfect Safari Photo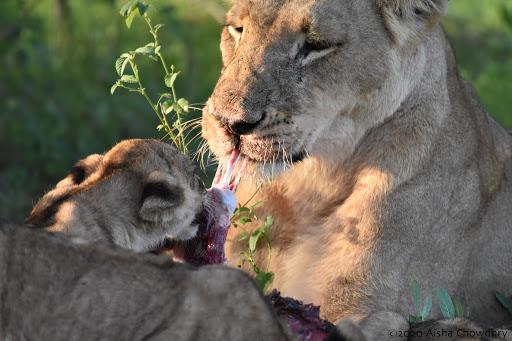 Photo by Author
My biggest advice for you is to enjoy what you are doing first. Don't fret if you miss "the shot." There will be more, especially in Africa. Unless you are a professional photographer on the clock, be sure to take the time to relax and soak in the wildlife.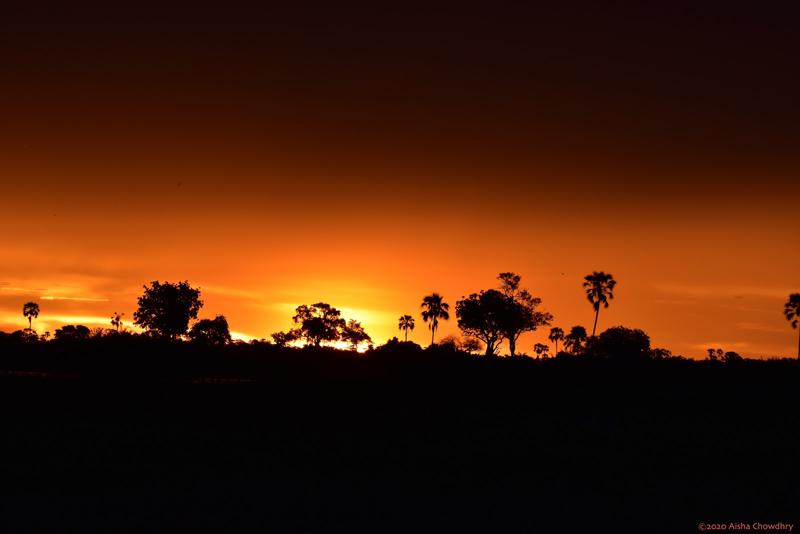 Photo by Author
While out on safari, observe your subject's personality for a bit before trying to photograph them. Every animal has its own unique personality. Once they are comfortable with the safari vehicle being around, you will see them slowly relax, totally oblivious to your presence. Once you know you have reached that point, snap away.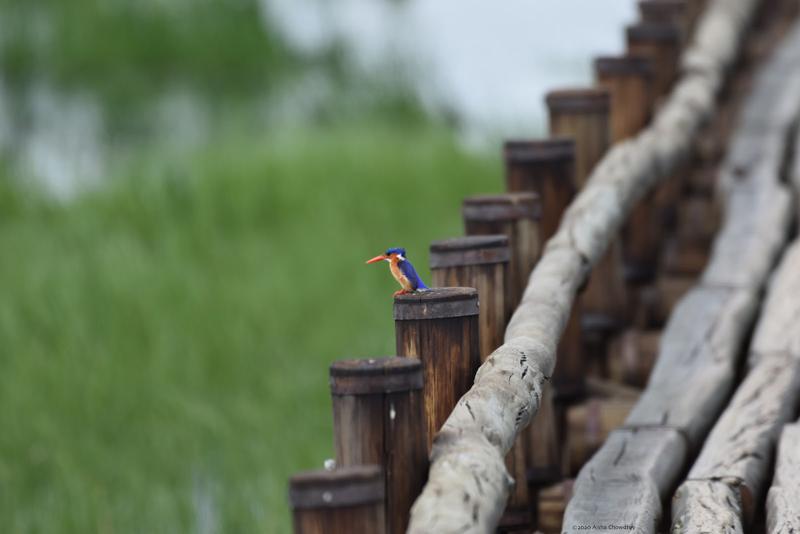 Photo by Author
Composition and good lighting are the keys to my best photos. I always try to determine how the animal fits in with its surroundings. What can I use to make the animal more noticeable than just a big ol' lazy lioness napping away on its back, all paws up, underneath a thorny bush? That's where you get to be creative. Don't be afraid to ask your safari guides to move the vehicle a bit to get that shot. Many of them take photos themselves, and some have even gone through professional photography courses. Show them your pictures and ask for feedback. You'll be surprised at the input sometimes, and when they know what you are looking for, they will do their best to help you capture that perfect photograph.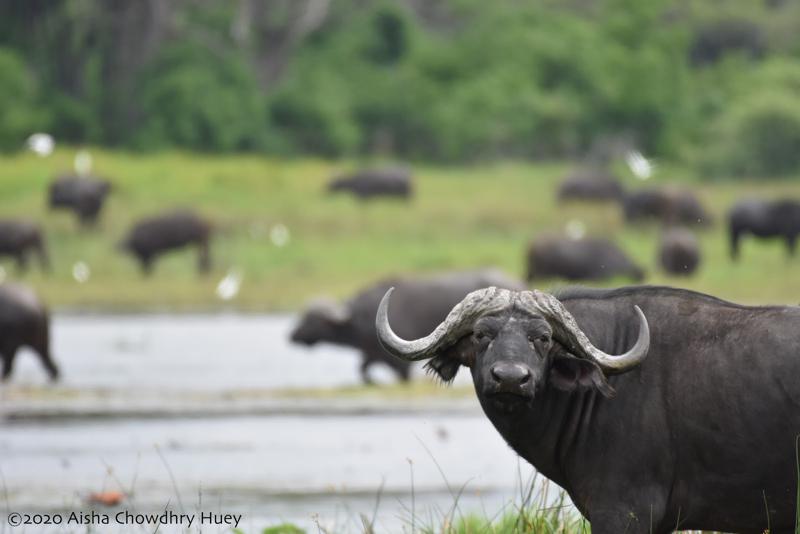 Photo by Author
If you want to learn more about fine-tuning your camera settings to take better photographs, I would advise taking a photography course to learn those tricks. There are many available online, with the basics covered for free in many cases.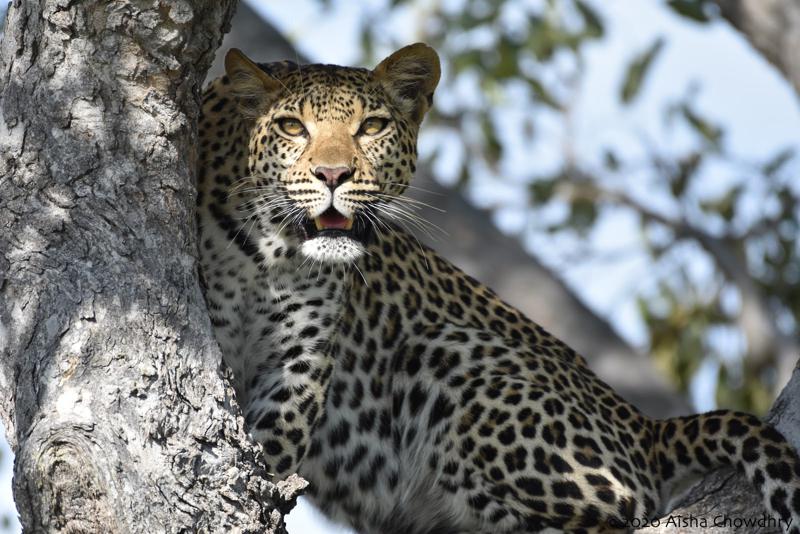 Photo by Author
Parting Thoughts
Watch out for thorny bushes that you may be driving through during the day, and keep your lens pointing in the opposite direction. When the game drive is over, stow all your gear back into your bag before attempting to step out of the vehicle. By doing so, you protect your gear in case you gracefully tumble out of the truck.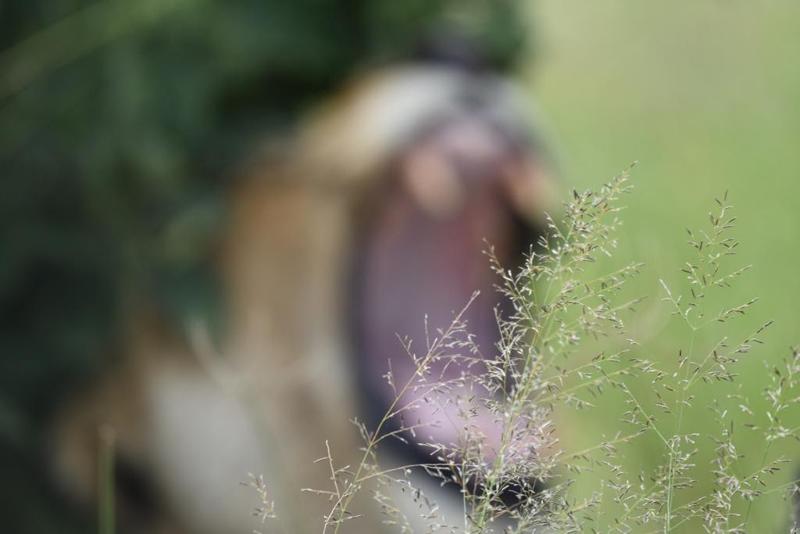 Photo by Author
Lastly, as with most things, you will get better with practice. If you do it enough times, you learn on your own what works best for you. In a nutshell, plan with the proper gear, protect your equipment, and get creative with taking photographs of some of the most magnificent creatures on Earth.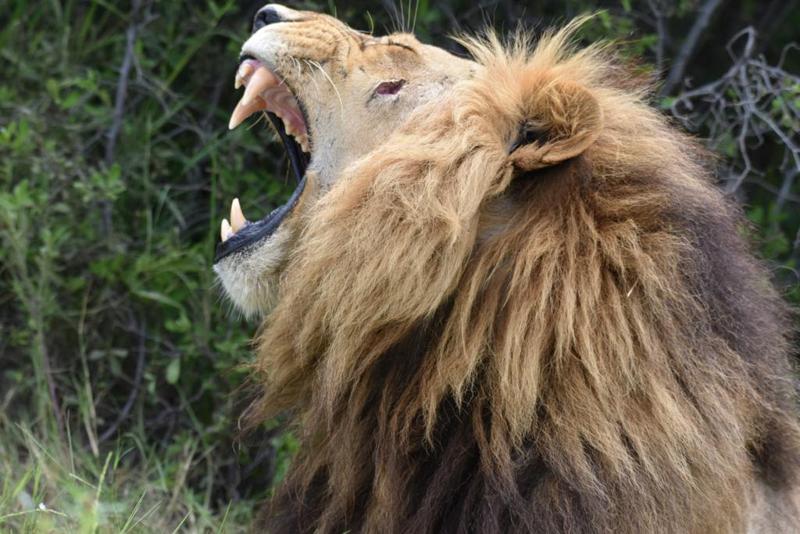 Photo by Author
Note: For more on the Citizen Upgrade safari experience, see our post here.
---
Aisha Chowdhry is a guest contributor to Citizen Upgrade, a community of experts covering technology, society, and personal development. Visit us at our website, on Facebook, or on Twitter.