Published on November 08, 2020
10 Essential Items For Your Travel First Aid Kit
How to stay healthy and prepared at home and abroad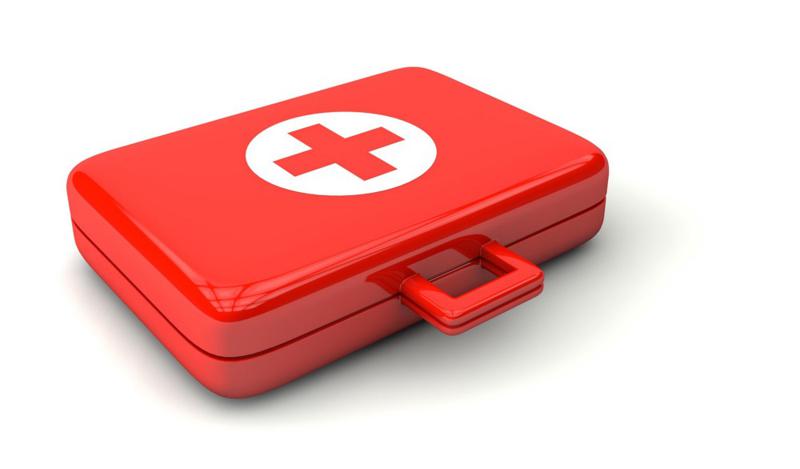 Image by Peggy und Marco Lachmann-Anke from Pixabay
Whether you are planning a weekend getaway or embarking on life as a digital nomad, a travel medical kit is an essential item for your packing list.
With the holiday season approaching, many are considering travel despite restrictions and dangers imposed by the lockdown. Some are even planning extended travel overseas to live life as a digital nomad now that teleworking has become the norm.
The key is to be prepared. First, visit your primary care doctor or a dedicated travel medicine clinic before your trip. They can make sure you are up to date on any vaccines you might need and provide you with prescriptions for a supply of medications to last the duration of your journey. Second, prepare a travel medical kit. Keep this kit with you in your carry-on luggage while in transit and in your day bag while exploring your destination.
10 Items to Include in Your Travel Medical Kit
This article contains Amazon affiliate links to products. Purchasing via these links supports our writing at no extra cost to you.
Bandages: One of the most common injuries at home or on the road is a cut or scrape. Pack an assortment of band-aids, gauze pads, compression bandages, and medical tape.
Tourniquet: For more serious bleeding tourniquets can be life-saving. A combat application tourniquet or CAT is effective and easy to use. Consider taking a free "Stop the Bleed" course to learn how to bandage wounds and apply tourniquets for hemorrhage control.
Latex or Nitrile Gloves: Now that you have a kit, you may be called upon to provide first aid to friends and bystanders. Pack several pairs of exam gloves to protect yourself while helping others.
Hand Sanitizer: Sanitize your hands before administering treatment to prevent contaminating a wound. Sanitize your hands again when you're finished to protect yourself from blood borne pathogens.
N95 Masks: Also known as respirators, these disposable masks will protect you from inhaled particles and microorganisms. They form a tight seal around your face and are designed to block 95% of particles as small as 0.3 microns. Wearing one can lower your exposure to air pollution, infectious microorganisms, or chemical irritants. If you can't find a respirator mask, an alternative option is the surgical mask that is open on the sides. These provide some minimal protection against airborne droplets, but are meant to contain your coughs and sneezes and protect others around you.
Over-the-Counter Medications: Pack an assortment of OTC medications to treat some of the most common travel health complaints. Include anti-allergy tablets (diphenhydramine), pain killers (acetaminophen and/or ibuprofen), anti-diarrheal tablets (loperamide), antacids (ranitidine), ORS powder for dehydration, and antibacterial ointment.
Prescription Medications: Include a supply of any prescription medications you use or think you might need. If needed, bring an adequate supply of birth control and an epinephrine auto-injector (for severe allergic reactions). Your doctor may prescribe a course of antibiotics to take in case you get traveller's diarrhea.
Spare Set of Prescription Eyeglasses: Do you wear eyeglasses or contacts? What's your plan if you get an eye infection and can no longer wear your contacts? What if your eyeglasses break or are stolen? These are questions you need to consider when planning for your trip.
Emergency Splint: The industry-standard SAM splint doesn't take up much space and can come in handy for sprains and fractures. With the proper folding technique, these splints can immobilize injuries to the arms, legs, and even neck.
Health Identification Card and Other Documents: Finally, pack a document that lists your name, home address, emergency contacts, medication allergies, and chronic diseases. Be sure to include copies of prescriptions for any medications you're carrying, as you may need to present them to customs officials when crossing borders.
---
Citizen Upgrade is a community of experts covering technology, society, and personal development. Visit us at our website, on Facebook, or on Twitter.