Published on January 09, 2022
How I Cut Plastic Waste Out of My Personal Care Routine
Many sustainable choices are also financially-savvy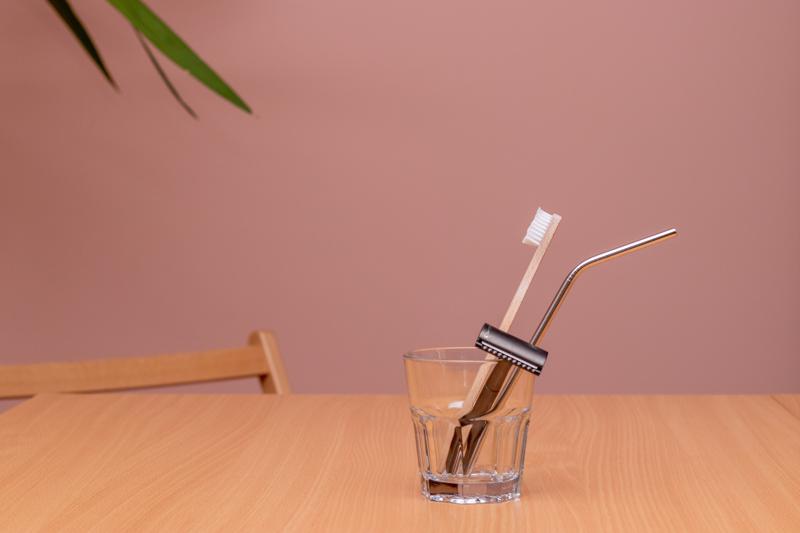 Photo by Oana Cristina on Unsplash
This is a guest post by Sarah R., an energy & environment professional based in Washington, D.C. For more on these topics, please follow her on Twitter! This article was originally featured on Medium by the Climate Conscious publication.
When it comes to plastic waste, my bathroom shelves rival the kitchen pantry. You name it, it comes sheathed in plastic: moisturizer, shampoo, razor, toothbrush, and feminine hygiene products. But our personal care doesn't have to contribute to plastic pollution — and it shouldn't.
As consumers, we hold tremendous collective power to shift demand and influence the types of products that companies produce. Last year — in an attempt to do just that — I made a commitment to finish my existing personal care products and begin replacing them with plastic-free alternatives.
Plastic problems
The problem with plastic is simple: of the estimated 8.3 billion tons that have been produced globally, only 9% has ever been recycled. As a result, most of it has ended up in landfills and littering the natural environment. As it turns out, plastic manufacturing companies have been peddling empty promises about recycling for years.
Take it to the bank
In addition to being more environmentally-friendly, many plastic-free products are longer lasting and more cost-effective in the long run. Based on a back-of-the-envelope economic analysis, a $25 safety razor breaks even with a standard plastic razor within a year. At that point, blade replacements for the safety razor save roughly 75% annually over the plastic version. Plus, the stainless steel safety razor can last a lifetime; in fact, many do come with a lifetime warranty. An analysis of menstrual cups yields similar results, breaking even with disposable pads and tampons within a few months.
My plastic-free personal care lineup
There are plenty of plastic-free personal care products out there, if you know where to look. Here are the items I've switched to over the last month.
Disclosure: This article contains Amazon affiliate links to products. Purchasing via these links supports our writing at no extra cost to you!
Shampoo and conditioner bars. If you still prefer liquid hair care, some companies sell shampoo and conditioner concentrates that can be added to boiling water and poured into a reused plastic bottle. This company offers a range of plastic-free hair care products.
Bamboo toothbrush. I traded in my plastic toothbrush for a bamboo alternative. I use this one and — aside from being made with compostable and recyclable materials — it's no different than its plastic counterpart.
Safety razor. I went with an all-metal safety razor to replace the disposable plastic ones. Prices range from affordable to premium, so find an option that works for you.
Reusable period products. I ditched the old-fashioned, disposable menstrual products for a silicone menstrual cup. It costs around $30 but can last up to a decade. Other modern alternatives include reusable cloth pads and period panties.
Refillable lotion container. For body moisturizer, I found a product that comes in an aluminum bottle that can be sent back to the supplier for a refill or bottle reuse. I'm also investigating local shops that offer in-person refill options.
Deodorant bars. Yes, they do make deodorant creams and bars sans the plastic applicator.
Where to find these products
Most organic and natural grocery stores will carry shampoo and conditioner bars, bamboo toothbrushes, and other plastic-free personal care products. Some items — like safety razors and reusable period products — are easier to find online. One of my favorite online vendors, the Package Free Shop, has a great selection of plastic-free products.
However, one of the best things you can do is support local businesses that stock these products. Some even offer onsite refill services for personal care, cleaning, and laundry products that save on shipping costs. When we shop for sustainable products, we're voting with our dollars. My money will be advocating for more shelf space for plastic-free products. What is your money saying?
---
Citizen Upgrade is a community of experts covering technology, society, and personal development. Visit us at our website, on Facebook, or on Twitter. Join our mailing list to access more great content and other helpful resources.