Published on September 13, 2020
What it's like to go glamping 1-hour from Washington, DC
Travel and recreation options are limited due to the pandemic.
Camping is a perfect option for a weekend getaway that adheres to social distancing requirements.
I went "glamping" (glamorous camping) at a Tentrr signature campsite.
Tentrr is an online platform advertising privately owned campsites.
They list numerous no-frills locations, but their "signature" glamping sites come fully equipped with surprising luxury amenities.
For both seasoned and novice campers, glamping offers a year-around opportunity to unwind, unplug, and enjoy nature.
---
Since the start of the pandemic a few months ago, I've had to cancel two international and several domestic travel opportunities. Combine that with months of teleworking, social distancing, and Netflix binges and you've got a recipe for cabin fever. After all, all work and no play makes Jack a dull boy and also makes Homer something, something.
Jokes aside, the lockdown has been a major economic blow to the global tourism industry. Some estimates put 2020 losses as high as $1 trillion! This has dire implications for people employed in the hospitality industry as well as for those who use their spare space for short term rental income.
In June, once municipalities began to ease lockdown restrictions, I decided to book a weekend stay at a campsite for some rest and relaxation. I booked my stay on Tentrr, which is an online platform linking owners of private campsites with customers like me. Hipcamp offers a similar service. Even AirBnB and VRBO also list campsites alongside their more traditional brick and mortar options.
On Tentrr, a basic listing could be as simple as a scenic patch of grass on someone's property. I chose to book one of their "signature" sites, which includes a long list of amenities including a bed, fire pit, outdoor toilet, platform tent, and more. The signature experience is "glamping" (glamorous camping) at its finest! In light of COVID-19, Tentrr has instituted an enhanced cleaning procedure and a 24 hour gap between bookings. This set my mind at ease when planning my trip, and helped me relax immediately upon arrival at the campsite.
Below, I share more details and experiences from my camping excursion.
---
The Tentrr online booking system was straightforward and relatively easy to navigate. I chose a "signature" campsite that was about a 1-hour drive from Washington, DC. We passed by several farms and forest retreats on our way there.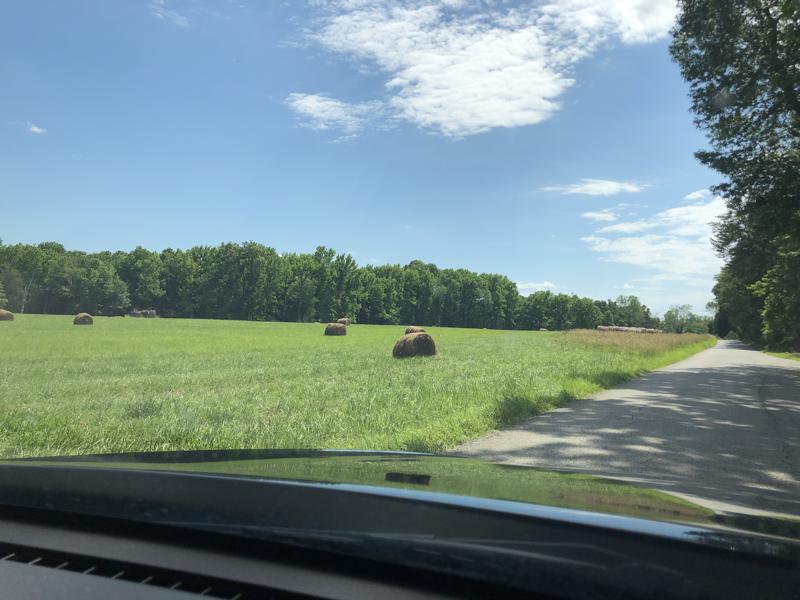 Upon arrival, I loaded my stuff into a hand trolley provided by my host to haul my gear to the campsite.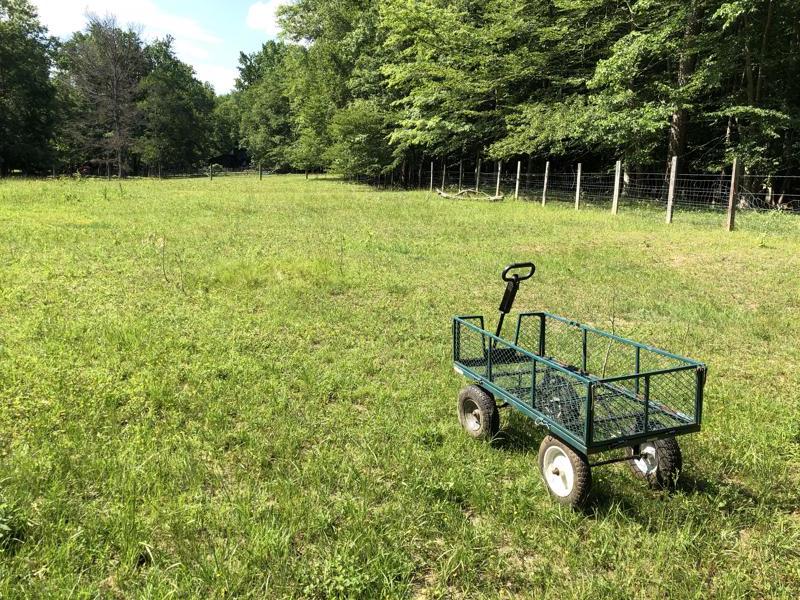 The signature campsite was loaded with luxuries one doesn't usually expect on a camping trip. This included a sturdy tent, a queen sized bed, comfortable chairs, hammocks, a woodburning stove, an outdoor bathroom, and a picnic table.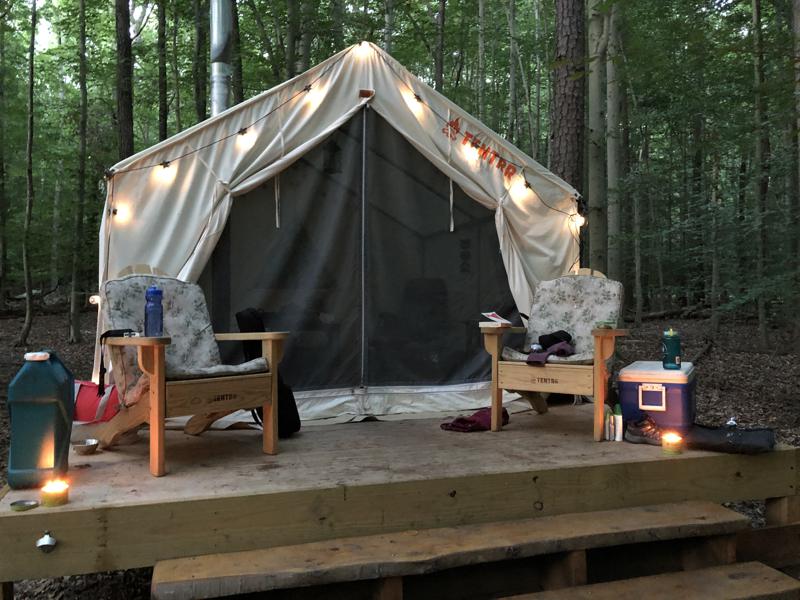 The campsite owners also raise friendly goats, sheep, and chickens that provided hours of entertainment.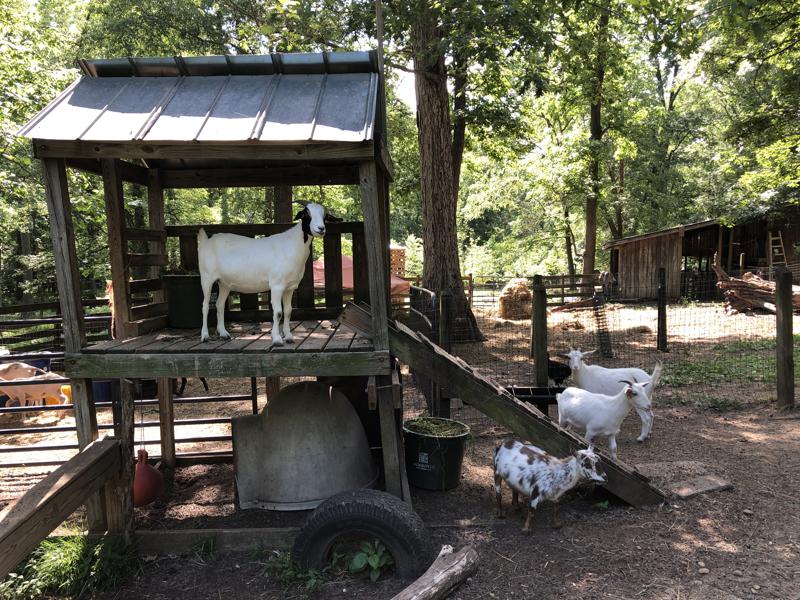 There were hiking trails nearby, some leading to the edge of the Potomac River.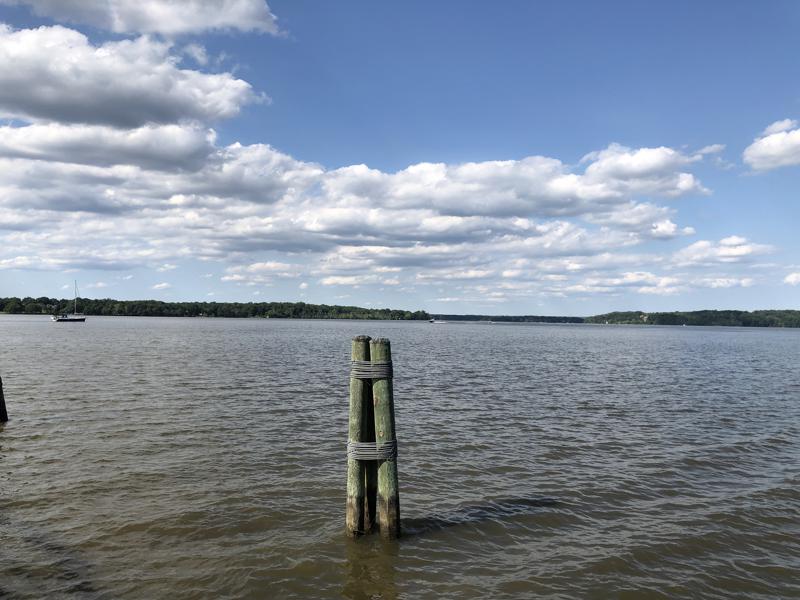 After a day of exploring, hiking, and goat watching it was time to wind down for the evening. We brought our own food and cooked our dinner using a camping stove and a grill positioned over an open fire. We saved the best for last, feasting on S'mores for dessert!
Image source
This was an enjoyable weekend getaway and I definitely plan to book a Tentrr stay again in the future!
---
Citizen Upgrade is a community of experts covering technology, society, and personal development. Visit us at our website, on Facebook, or on Twitter.