Math Worksheet Generator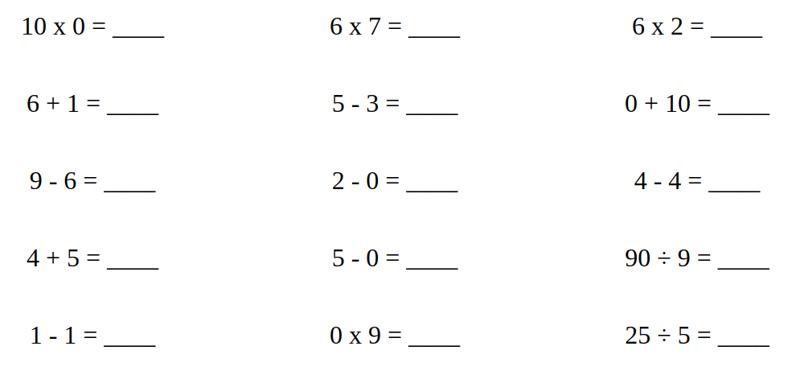 Photo by author
My kid entered Kindergarten this year, and it's a bit more intense than I recall my own nap and play focused experience being. Not only are they learning their letters, but also reading books and taking timed mathematics tests.
For our school, this starts with a 90 second test of "sums up to 5". They have to write the answer to 20 sums correctly in that time and finish that three times before they move on to subtraction and then larger sums.
Our child has been disappointed that they couldn't finish the test in time. Part of the problem is writing down the answer with those tiny, unpracticed hands, so we needed to practice at home to get up to speed. Initially, I wrote out a few worksheets by hand, but I quickly realized that I would be spending a large amount of time making worksheets. As my child's skills progressed, I also could fail to make the sheets random enough to include everything.
Time for a quick app!
I put this together over a couple evenings and made it so it can progress through basic arithmetic along with us.
Set your criteria, click "GENERATE", and print out worksheets.
If you find this tool useful and want to help us create more tools, click the Donate button. We like to give away apps like this so anyone can use them, but people who donate help us create more apps and keep them free.
Instructions
Examples
Multiplication tables up to 12x12
Rows and Columns
First set the rows and columns. 10 rows and up to 4 columns fit on one sheet of paper when printing it out normally. You can of course use your printer's settings to reduce the size of the screen and fit more, but I opted for keeping the numbers large enough for small people to read easily and quickly.
Operation Selection
For each mathematical operation, click the checkbox if you want to include problems from that set (addition, subtraction, multiplication, division).
You can set the minimum and maximum number and answer for each category. For example, in the addition category if you set a minimum number of 0 and a maximum number of 10, but set a maximum answer of 10, you will get 0+10, 3+5, etc but never see 10+10 or 7+5.
Generate
When you have the settings the way you like them, click GENERATE. It will bring you to the problem worksheet that you can print out.
If you don't like that random selection, you can reload the page and it will generate a new problem set without having to re-generate.
You can bookmark or share the URL. Your settings are stored in the URL after you click GENERATE so you can easily get back to your preferred test setup. Click anywhere to go back to the setup page with the same settings.
---
Citizen Upgrade is a community of experts covering technology, society, and personal development. Visit us at our website, on Facebook, or on Twitter. Join our mailing list to access more great content and other helpful resources.